The MATRICIS method: added value for your "Hygiene and cleanliness"processes
Matricis is a trusted company, specialising in technical support, drafting and producing tender documents for industrial cleaning operations in the following fields:
Industry, health, clean rooms, the hotel industry, public authorities, schools… We work in structures that are very highly affected by the quality of the interior environment.
Places that welcome the general public, with strong commitments and obligations to guarantee optimal cleanliness, businesses that work in sterile or protected environments, and industries involved in certification processes(ISO standard, labelling, etc.).We handle each request by taking into account its ecosystem and the associated challenges.
---
Monitoring cleanliness
We currently work with customers who have made the decision to introducea results-based process into their cleaning contract, and to ensure it is assessed and monitored.
Our customers have decided to put an end to subjectivity by implementing results-based objectives according to an assessment plan based on cleanliness and hygiene. The indicators are defined in advance in a quality reference system of which both parties(principal and service provider) are aware,so amutual basis for collaborationcan be created.
---
Our expertise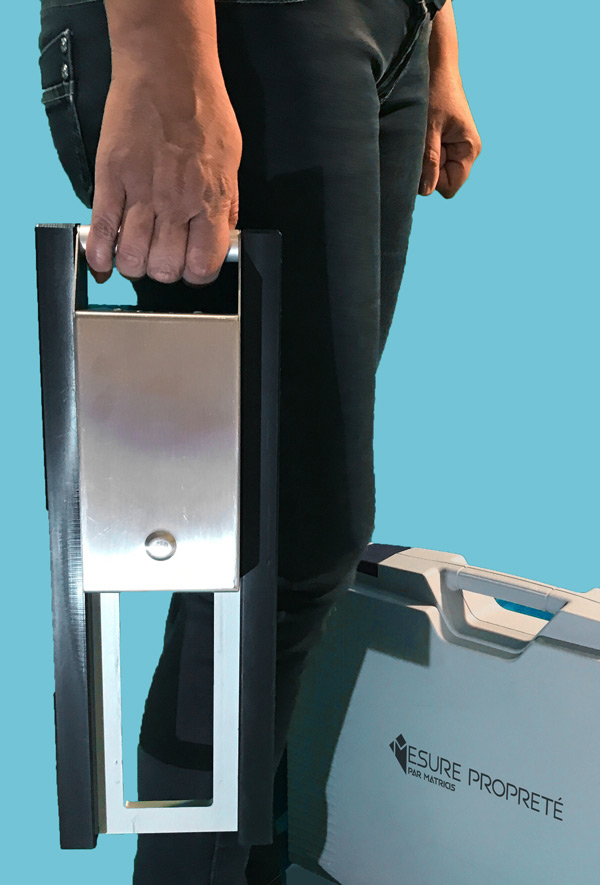 With our customers, we have developed expertise that enables us to offer you innovative services that meet your requirements in terms of cleanliness and hygiene.
Advice on putting good practices in place, and complying with the standards of your sector.
Objectivity: with our device to measure dust levels, the Bassoumeter EVOLUTION II type measuring device, you are guaranteed an objective measurement of the level of cleanliness of your surfaces.
Support, thanks to our provision ofservices,the aim of which is to draw up a specification with you that corresponds to your professional universe, your constraints and obligations.
The impetus of an exclusive system for clarification of the market price, rationalisation of services, digital and quality monitoring of services and traceability of service providers for the customer community.